Standard Solar
Grid-connected solar panels
If you're new to solar you'll need to start with some panels and an inverter. The panels will generate energy from the sun, while the inverter is what converts it to electricity for your appliances. We use high quality solar panels that come with a 25-year warranty.
How many panels do I need?
The size of your system and the number of panels depends on the size of your roof and your energy usage. We'll examine your bills and do a site inspection so you know what the best size system is for you.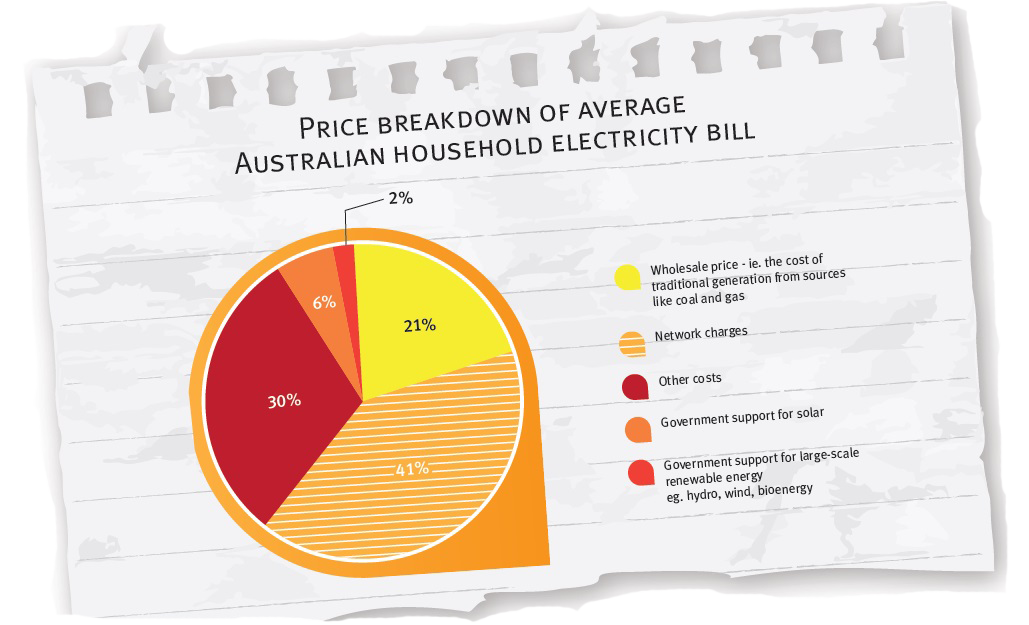 Installing your solar panels
The panels are installed based on your aspect and the position of your roof in relation to the sun, as well as seasonal variations. We'll take care of all the paper work and show you how to use the system once it's installed.
With solar panels and inverter only set-up, you'll be able to get money back with the feed-in tariff. If you want to save even more, adding a battery to your system will dramatically reduce your bills.